It's been a while! Do we have news for you.
It's been really hard to keep our mouths shut whenever you guys asked about our plans for consoles over the past few months. The truth is, we were always planning on bringing Lacuna to all major platforms eventually, but we didn't want to make promises we couldn't keep. Now the cat is finally out of the bag:
Lacuna is launching on PlayStation 4/5 as well as Xbox One and Xbox Series X/S on December 21st, and on Nintendo Switch on December 28th!
The game will be the same across all platforms, but if you've been holding out for its console release or want to give it another go, treat yourself this Christmas! There will be a 20% launch discount on Xbox and Nintendo Switch as well.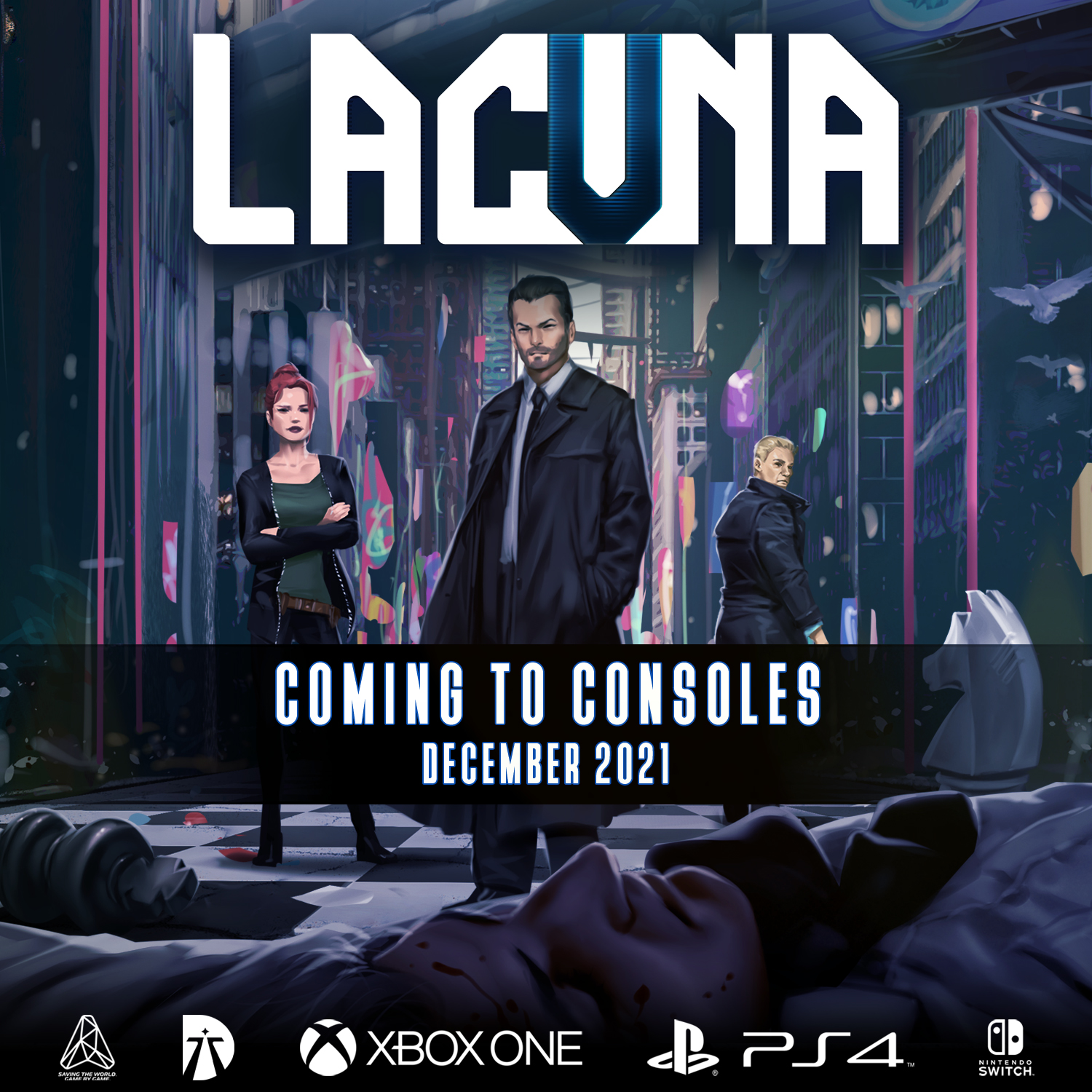 Please only refer to us as "award-winning" from now on.
In other news, Lacuna won Best Game at Game Award Saar last week! It's our state's annual awards ceremony for locally crafted video games. Our prime minister Tobias Hans himself lauded Lacuna and bestowed it with the prestigious award and the €10.000 in prize money.
Lacuna is also nominated in two categories (Best Audio & Innovation Award) at Deutscher Entwicklerpreis, one of the biggest annual celebrations of video games made in Germany. Keep your fingers crossed for us and/or come see if we win live on stream next Thursday, December 9th!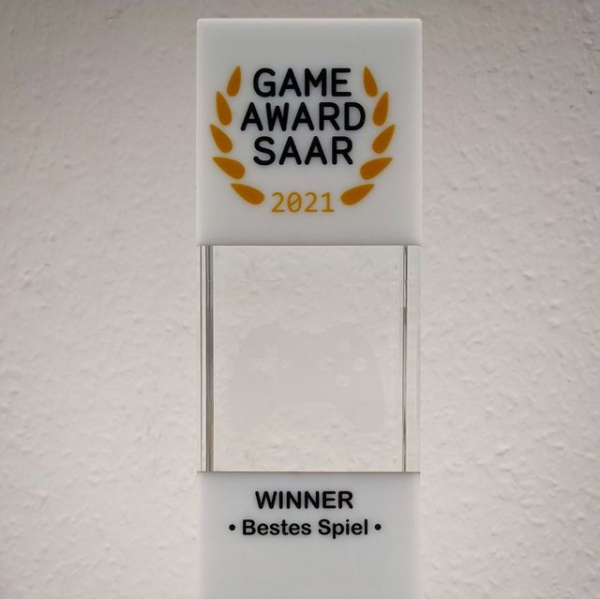 We moved! Again! And then went back home.
This September, we finally settled into our awesome new office in the center of Saarbrücken. We share the floor with a few fellow indie developers, and we couldn't be happier about our decision to move to a bigger place, especially in light of our plans to hire two more people in early 2022. Unfortunately, just a few days ago, the fourth Covid wave forced us back into home office for the foreseeable future – but we will be back!

We could go on...
... and we will:
Okay, that's it. If you want to see more frequent updates, feel free to follow us on Twitter, Facebook, or Instagram! We also have a community Discord server if that's your thing.
We wish you a wonderful holiday season, and we'll catch up next year!